Three INTRO ideas for your next caption
When it comes to growing your online presence as a mental health professional, writing a good social media caption is important.
Captions are an essential element of any social media content as they complete the thought given on a graphic posted: be it a single photo, a carousel, or a video -- all of these, despite being visually appealing, need a caption!
Writing a caption is like giving the final touches to the content.
It's like adding up the necessary details and giving the complete message you want to convey.
The caption should include:
What the post is all about

Who needs to see it

What is the important message being said

What important action should you take
But what could be more crucial than a CAPTION?
.
.
.
It's the CAPTION INTRO!
You read it right!
A while back I talked about a caption intro which is the first 125 characters of your caption and this is crucial because you want to get and retain your ideal audience's attention.
With the growing popularity of short-form content like Instagram reels and TikTok videos, the audiences' attention span was claimed to reduce to 8 seconds compared to 2000's 12 seconds.
Sounds challenging, right?
That's a really short amount of time to catch your ideal audience's attention!
Here's a secret: IT IS POSSIBLE!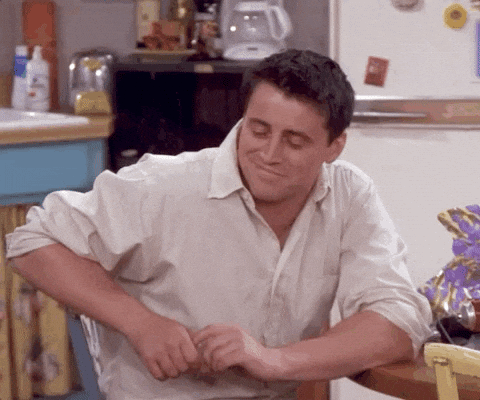 Let's talk about what really needs to be considered in writing a caption intro that leaves your ideal audience wanting more of your content.
📌 A good caption intro encourages, if not persuades, your audience to continue reading the entire content. Let's digest these three ideas that you can use for your caption intro.
1️⃣ ASK A QUESTION
The main idea is to ask a question that targets your ideal audience's pain points, major challenges, or roadblocks.
Make your ideal audience feel like you really know them or know what you're talking about by letting them think or reflect on your questions that
makes them feel seen, acknowledged, and understood

helps them solve a problem or find solutions

makes them feel you know and understand the situations/experiences they're in

and many more!
Example:
Do you dread the holidays because your family makes you feel like you're still not where you should be in life?
As a mental health professional, there are many things that you're already fully aware of and in contrast, your audience might not know yet or somehow knows it yet doesn't really have a full grasp of it!
2️⃣ USE SITUATIONS
Describe situations that:
they might be experiencing that you can help address

they have experienced before and want to know what to do should they experience it again

they haven't experienced yet BUT there might be a possibility in the future
Example:
It's almost the holidays again yet here you are trying to make a perfect excuse why you can't attend the family gathering.
If you want to stop their scroll using this caption intro, be short yet specific as you can!
3️⃣ USE THOUGHT-PROVOKING STATEMENTS
Encourage a conversation with those who were able to relate to the statement or who feel inspired/empowered when reading your caption intro.
Example:
Seeing my family for the sake of the holiday spirit even if I'm in the process of healing is one way of sabotaging myself.
The goal here is not for everyone to agree with you or disagree because when you created this statement (caption intro), your goal was to get your message across to a specific number of people -- and that group of people is who you want to capture!
It's important to remember that a good caption intro encourages, if not persuades, your audience to continue reading the entire content.
By being genuine and sincere with your message, you won't need to overthink every element you should put in your caption intro.
Make this your guide, but show more compassion and help for your ideal audience, and they wouldn't doubt your content. 💖
Looking for more support? HERE'S HOW I CAN HELP YOU 👇
◾ Instagram DIY Kit - you can get started using my FREE guide so you'll be familiar with the basics and start practicing and applying them.
◾ Grow Your Therapy Business on Instagram - once you're ready to upgrade your skills but still want to DIY, sign up for my self-study Instagram program.
◾ Instagram Management - you're starting to grow and you want additional help! Sign up for this monthly service and get dedicated support for the next 6 months.
Cheering you on,
MJ 💕